Western Steel Agency is a leading Stainless Steel Pipe Fittings, Carbon Steel Pipe Fittings, Mild Steel Pipe Fittings, Carbon Steel Flanges Supplier, Manufacturer, & Stockist in India.
Visit Us At




---
Our Chain Of Supply
| | | |
| --- | --- | --- |
| Local Market | States | Countries |
---
Clients
We have been fulfilling various demands & needs of multiple companies and customers with complete customer satisfaction.
---
Experience
Western Steel Agency has been a trustworthy & renowned company for around 13+ years.
Why Choose Us
Best Price
You will receive instant responses and quick quotes for your requirements
Creative Solution
We provide our high-quality products at the most affordable prices
Quick Response
We believe our customers should gain the full benefits of our advanced products.
About us
Western Steel Agency is India's leading high-quality Stainless Steel Pipe Fittings, Carbon Steel Pipe Fittings, Mild Steel Pipe Fittings, Carbon Steel Flanges, Pipe Fittings Manufacturer, Supplier & Stockist in India. Western Steel Agency offers a wide range of products in different materials. Our vision is to provide the best quality ferrous & non-ferrous products worldwide. We provide the best quality products at the best price to our customers. We offer a price basis depending upon your prerequisites.
Western Steel Agency has created a prominent name in the Metal industry. Today Western Steel Agency imports Stainless Steel Flanges, Carbon Steel Flanges, Stainless Steel Pipe Fittings, Carbon Steel Pipe Fittings, and all other Materials. Western Steel Agency is not only India's leading Flanges & Pipe Fittings Supplier, but also one of the trusted exporters in the world market for Stainless Steel Forged Fittings, Pipes & Tubes. We manufacture & supply Flanges, Pipe Fittings in various raw materials. Some raw materials are Stainless Steel, Monel, Inconel, Hastelloy, Titanium, Nickel Alloy, Carbon Steel, Duplex Steel, Super Duplex Steel, and more. We also Supply ASTM A182 SS Pipe Fittings, ASTM SA182 / SA403 SS Pipe Fittings in India.
About Western Steel Agency
Wide Products range in Stainless Steel Pipe Fittings Carbon Steel Flanges & Pipe Fittings
A variety of products available in different sizes, types, materials, and specifications to satisfy the various demands of sectors like oil and gas, chemical, petrochemical, and power generation. Flanges are used to connect pipes or valves, and pipe fittings are used to change direction, connect, or control the flow of fluid in a piping system. 
---
Forged fittings are designed for high-pressure applications and are manufactured by shaping metal using compressive forces. The availability of a wide product range ensures that customers can find the right products for their specific requirements, ensuring maximum efficiency and safety in their operations.
Contact Us
Are easy to find, so a visitor can quickly get in touch with you.
Western Steel Agency
24/24a, 2nd Floor, Birla Mansion, S.v.p. Road, Opera House, Mumbai-400004, Maharashtra(India)
Our Clients
Experience the difference with our customer service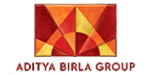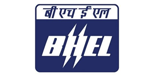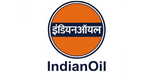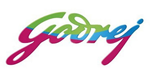 Client Review
We don't just sell products, we provide solutions.
I bought the Pipe Fitting for industrial use, and it's excellent! It works well even when there's a lot of pressure, sealing tightly and preventing leaks. I highly recommend it for reliable sealing in challenging situations.

I purchased Forged Fittings for my plumbing job, and they work great. They seal pipes tightly and don't leak. They last a long time and are affordable. If you want reliable and affordable fittings, Western Steel Agency. is a good choice.

I recently bought pipes & tubes from a trusted seller and am pleased with it! The pipes work amazingly well, efficiently controlling the flow of liquids even under high pressure. It was also effortless to install.